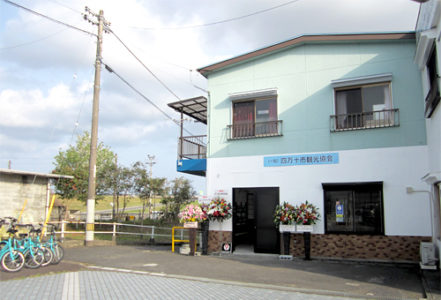 We leave big baggage, and shall we see the sights in lightness?
 We yearned saying "please enjoy comfortable trip empty-handed" and started delivery to baggage custody, The Accommodations on that day! Please use everybody!
 If you like, come to our association by the following reception hours.
<Shimanto City Tourism Association>
Address/8-3, Ekimaecho, Shimanto-shi, Kochi
Go out Access/Tosa Kuroshio Railway "Nakamura Station" wicket,
     It is gone straight 60m by the left.
Delivery from the Kochi city started, too!
For more details, please see this.
 
List of accommodations that on the day we can deliver from Shimanto City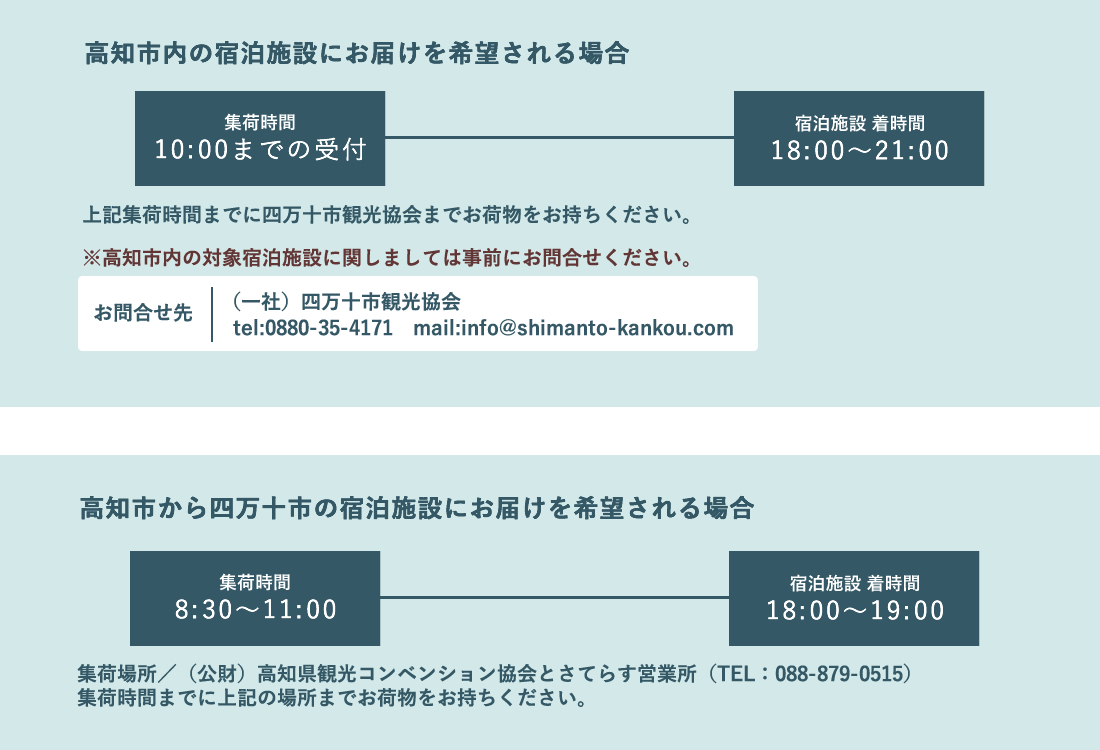 List of charges
※Size number is three sides of head (cm)
※To 25 kg in weight
Deposit is not possible
(1) It is taken as cash, valuables, securities, passport, other valuables
(2) Ashes, mortuary tablet, overall artworks
(3) Animal
(4) Volatility or dangerous articles such as explosives and chemicals
(5) It might be offered for one of gun, swords and crime
(6) Thing giving off odor, corruption, thing which is easy to change in quality, dirty thing
(7) Possession carrying was forbidden by law
(8) It is admitted that we are not suitable for other storage