Half day course


Enjoy Cycling along the Shimanto River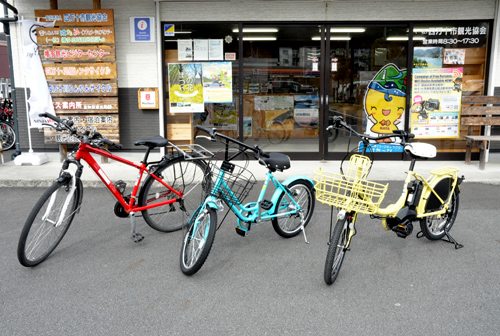 You can ride bicycle to sightseeing spots in Shimanto city,
and we offer you a Electric Assist Bicycle with Navigation System.
Rental Fee
Electric Assist Bicycle
Up to 5 hours: 2,000 yen 

※※Should return before 17:30

City cycle/Mountain bike
Up to 5 hours: 1,000 yen / 24 hours: 1,500 yen
Course details
Shimanto City Tourism Association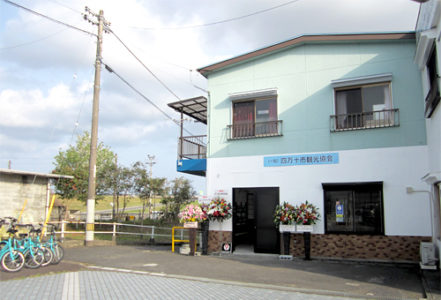 Shimantogawa Bridge(Red Iron Bridge)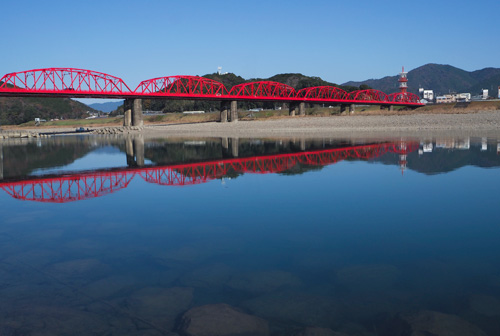 Willow Grove and Field of Rape flowers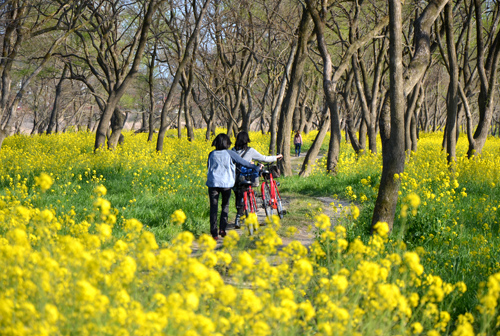 Sakura Zutsumi (cherry blossom view point)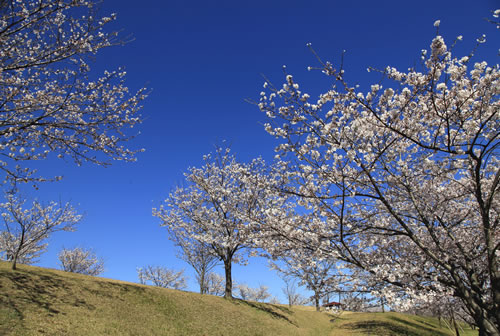 Sada Chinkabashi Bridge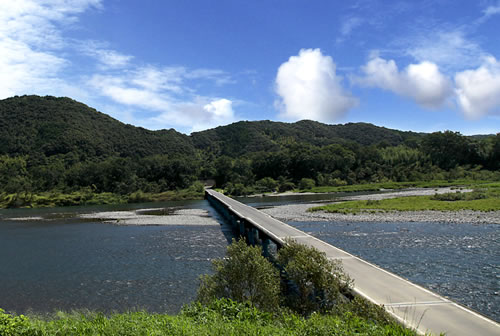 Ichijo Shrine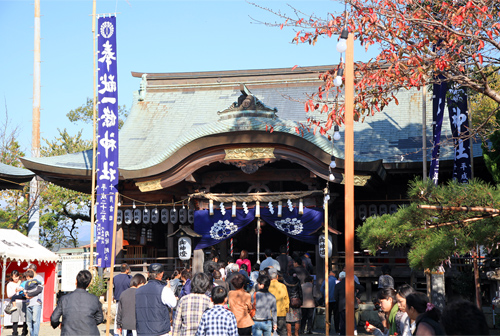 Shimanto City Tourism Association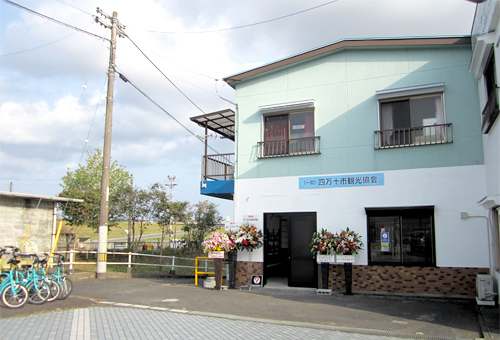 Finish
Recommended cycling course
Let's relax in west Tosa♪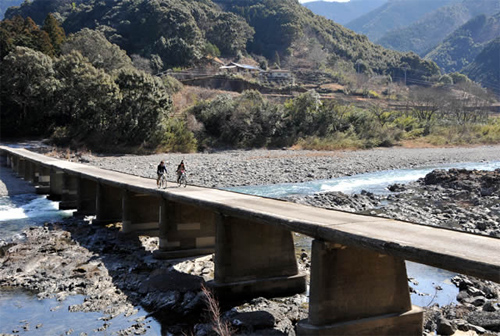 Start from Ekawasaki Station of the middle basin of Shimanto River, and course around three subsidence bridges.
 At first after, through Ekawasaki center, crossing bridge of the canoe building side; to the upper reaches. This way is narrow, but can enjoy Shimanto River leisurely as there is little traffic. Way to Nagaoi subsidence bridge and Nakahage subsidence bridge becomes way of sunshine filtering through foliage. You release bicycle leisurely, and please enjoy. As Nakahage subsidence bridge is subsidence bridge that only bicycle can pass to with person, we can relax. You should be able to meet in front in timing when train which batsusuikyo and railway bridge are seen in runs! Half house Tenman-gu Shrine is point that half house subsidence bridge is seen in over torii. Cow ogre passes to autumn festival on subsidence bridge.
Round-trip approximately 20km
The time required : about 2 hours 
Course details information
Ekawasaki Station
Canoe building
Nagaoi

Chinkabash

i Bridge
Nakahage

Chinkabash

i Bridge
You are deep water
Hage C

hinkabash

i Bridge
Hage T

enman-g

u Shrine