Half day course


Enjoy Cycling along the Shimanto River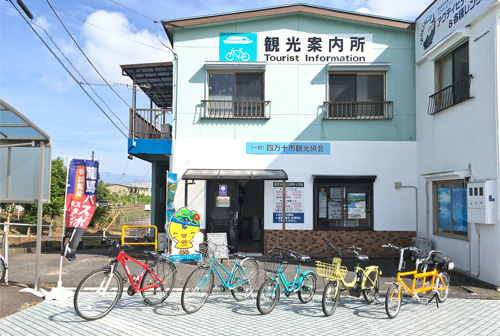 You can ride bicycle to sightseeing spots in Shimanto city,
and we offer you a Electric Assist Bicycle with Navigation System.
We sterilize alcohol of point where customer touches directly including steering wheel and saddle of bicycle before and after rental so that customer can use rent-a-bicycle for relief, security in our association.
In addition, person who corresponds to the following items of the use stop, and ask for change of reservation. Cancellation fee of this case will not be caused, but please note that you cannot guarantee all that trip takes.
A. When we are not well-conditioned (when there are symptoms such as abnormality of fever, a cough, sense of smell and taste e.g.)
i. When infection is doubted, and living together family and immediate acquaintance have
Cormorant. When we set a limit to entry, and there is close contact with country where observation period after entry is needed, travel to areas or the resident concerned from the government within the past 14 days
It becomes a factor that mask wearing while it is high of temperature, humidity causes heat stroke. When you can secure enough distance (2 meters or more) with people during run outdoors, you take off mask appropriately, and please take heat stroke prevention action by your judgment.
Rental Fee
Tandem (for two people) bicycle
Up to 5 hours: 2,500 yen 

※It is return required by 17:30

Electric Assist Bicycle
Up to 5 hours: 2,000 yen 

※It is return required by 17:30

City cycle/Mountain bike
Up to 5 hours: 1,000 yen / 24 hours: 1,500 yen
Recommended cycling course

Person except QR code, please click this
Shimanto City Tourism Association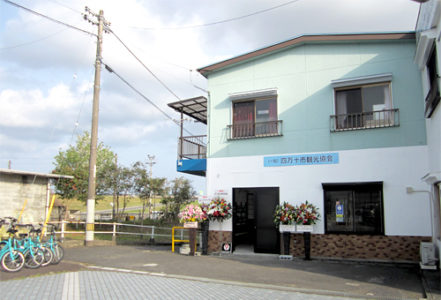 Shimantogawa Bridge(Red Iron Bridge)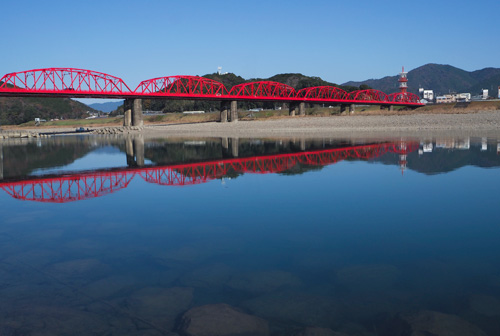 Willow Grove and Field of Rape flowers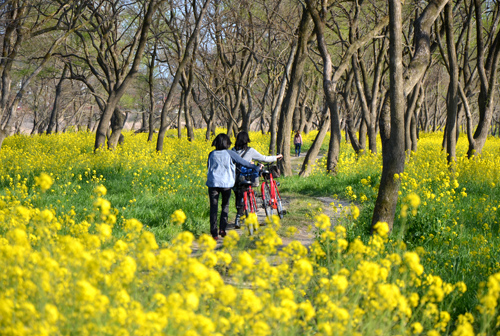 Sakura Zutsumi (cherry blossom view point)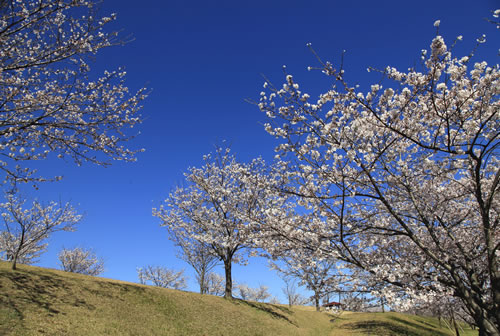 Sada Chinkabashi Bridge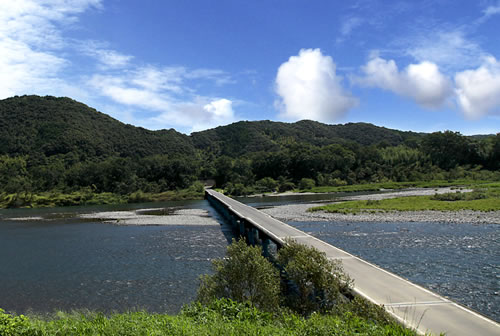 Ichijo Shrine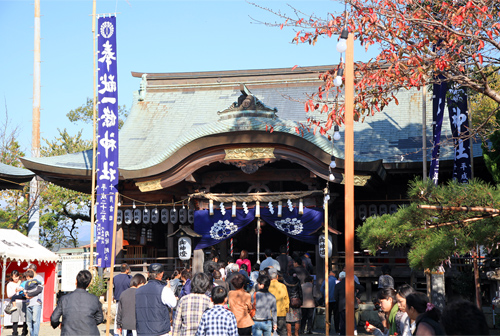 Shimanto City Tourism Association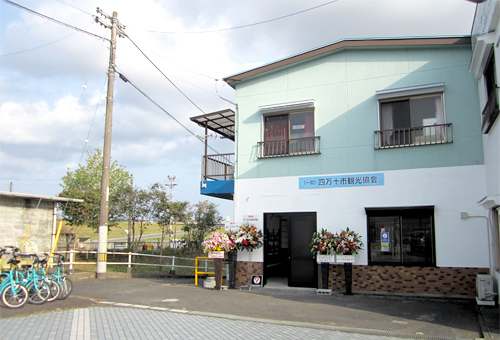 Finish
Let's relax in west Tosa♪
We can enjoy cycling even from Ekawasaki Station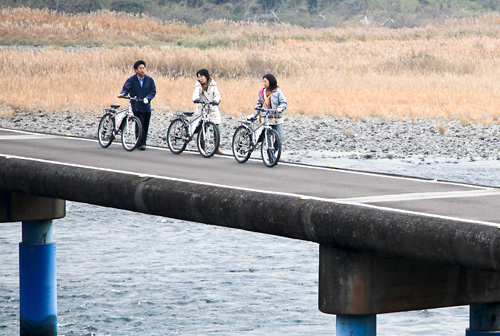 Start from Ekawasaki Station of the middle basin of Shimanto River, and course around three subsidence bridges.
 At first, after, through Ekawasaki center, crossing bridge of the canoe building side; to the upper reaches. This way is narrow, but can enjoy Shimanto River leisurely as there is little traffic. Way to Nagaoi subsidence bridge and Nakahage subsidence bridge becomes way of sunshine filtering through foliage. You release bicycle leisurely, and please enjoy. As Nakahage subsidence bridge is subsidence bridge that only bicycle can pass to with people, we can relax. batsusuikyo and railway bridge are seen in front and should be able to meet in timing when train runs! Half house Tenman-gu Shrine is point that half house subsidence bridge is seen in over torii. Cow ogre passes to autumn festival on subsidence bridge.
Round-trip about 20km
The time required : about 2 hours 
Course details information
Ekawasaki Station
Canoe building
Nagaoi

Chinkabash

i Bridge
Nakahage

Chinkabash

i Bridge
You are deep water
Hage C

hinkabash

i Bridge
Hage T

enman-g

u Shrine