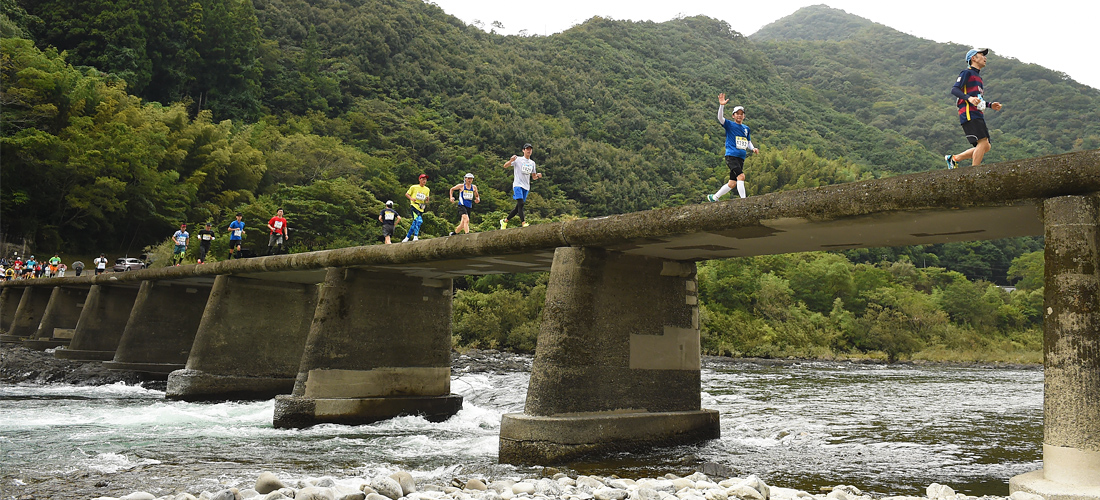 It is marathon to run through along the clear stream of 40,010 - 40,010 (former Towa village) - Shimanto City started in 1994 every year in October. There is part of 100km and 60km, and about 2,400 (plan) runners participate from each places, foreign countries of the whole country and are supported for support of volunteers more than participant and encouragement of inhabitants.
Date
The 26th Shimanto River ultra that holding was planned on Sunday, October 18, 2020
Marathon was called off.
Reference
Shimantogawa Ultra Marathon executive committee [the Nakamura secretariat] (0880)34-0605
Photogallery