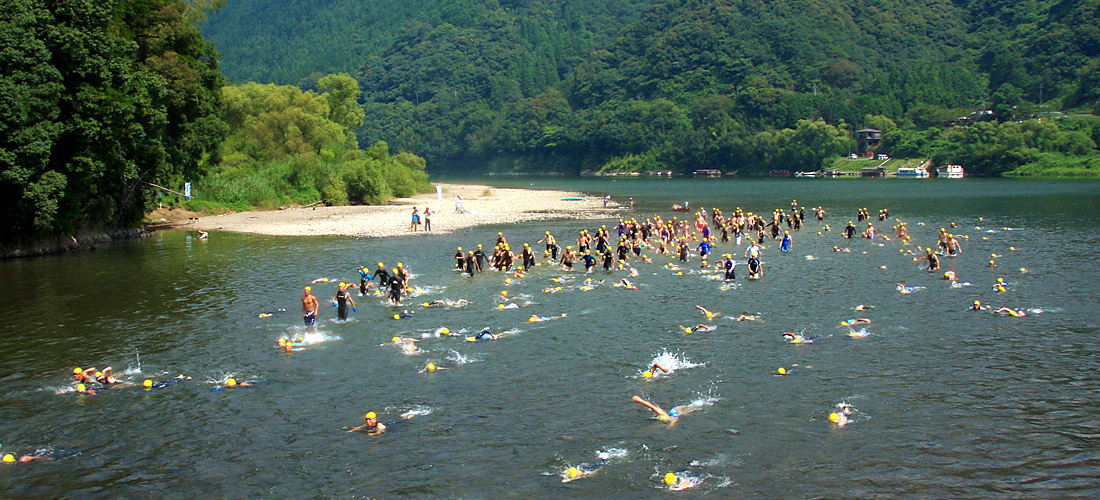 "You come in contact with nature, and do you not swim with sweetfish in Shimanto River?" In catch phrase, we start from subsidence bridge of Sada of tourist attraction and we swim to red iron bridge of the about 5km downstream and are below this. There is part of 3.5km and, regardless of any people regardless of age or sex, is meeting to be able to enjoy even if anyone participates.
Date
※We are postponing meeting holding by change of stream bed state now.
 If aim of resumption is in sight, we post on this occasion in holding schedule.
※It is schedule of 2019※
The 22nd Shimanto River Swimming Marathon meeting
Sunday, July 28, 2019 executing the event on a light rainy day
Start: 3.5km 10:00 a.m.    [the flat cause]
     5.0km 10:10 a.m. [Sada subsidence bridge]
Holding place
Subsidence bridge start of Sada
Address/Sada, Shimanto-shi
Is car than Access/Nakamura Station; 25 minutes
Reference
(public interest incorporated foundation) Association of Shimanto City physical education (0880) 37-4558
As for the details, please see association of Shimanto City physical education homepage.