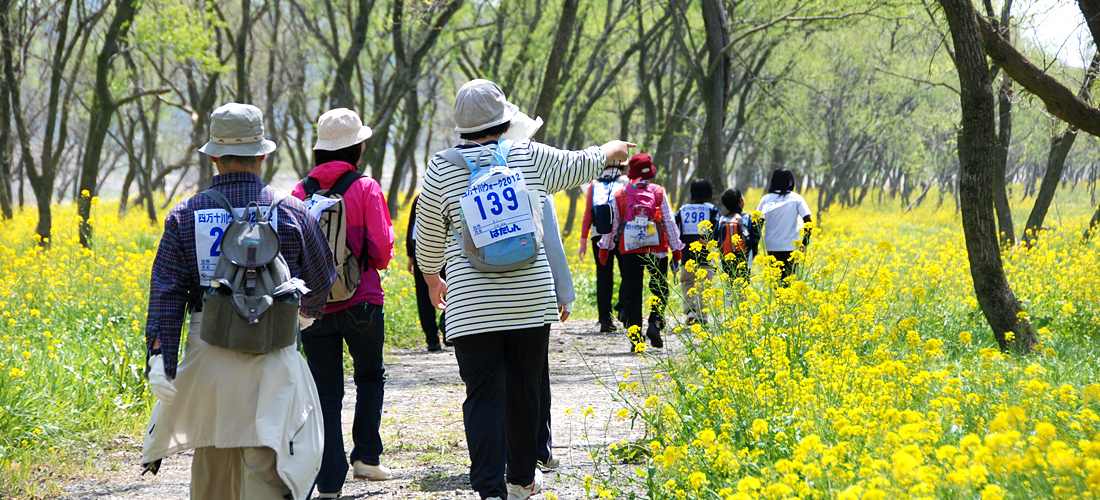 We walk the beautiful banks of a river of clear stream Shimanto River leisurely slowly while feeling spring weather and can enjoy rich nature. Many people participate from each places of the whole country, and, in the course that there is multiple, there is a lot of highlight in all courses every year.
●Civic sports league official recognition meeting in Japan
●Beautiful Japan wants to walk; rise; 500 selections
Date
The 31st Shimantogawa Riverside Full Walk
Saturday, April 4, 2020, 5th Sunday    ※We will have to cancel to prevent infection spread of new coronavirus
Reference
Shimantogawa Riverside Full Walk executive committee (0880) 34-2062
As for the details, please see this homepage.
Photogallery