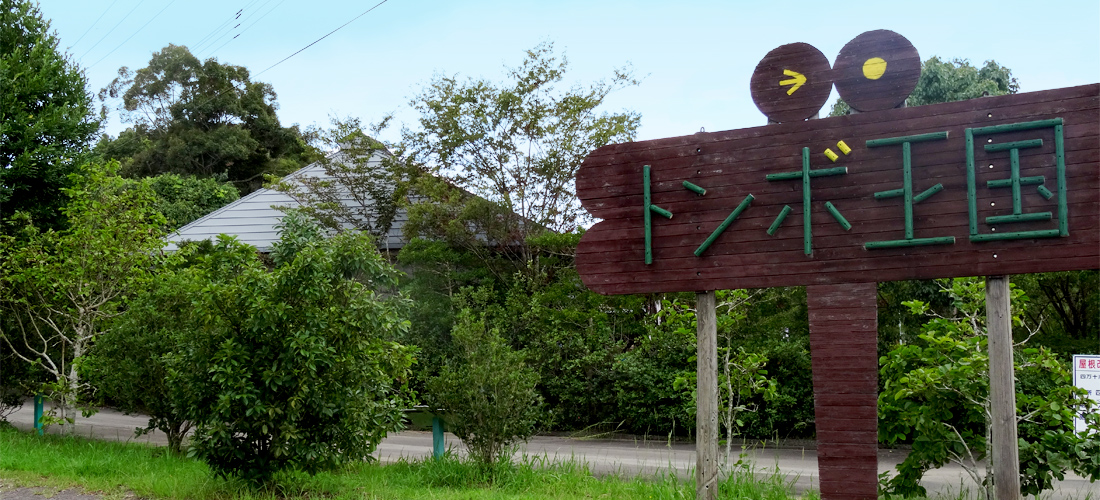 Facility information
Address/8055-5, Gudo, Shimanto-shi, Kochi
Opening time/(from 9:00 a.m. to 5:00 p.m.)
Phone number/0880-37-4110  
It is about 15 minutes by car from Access/Nakamura Station
HP/www.gakuyukan.com
Instagram/shimanto_tombookoku_gakuyukan
facebook/ Shimanto City dragonfly nature park Shimanto River studies play building
| Parking lot | Shop | Public telephone |
| --- | --- | --- |
| * | Stand | * |
WC
Man
Woman
The one for person with a physical disability
The small
The sum
yo
The sum
yo
*
3
1
1
2
1
The details
 It is in Taguro Ikeda Valley in Shimanto City, and promenade is established in garden held in green and flowers of trees in the four seasons and can see 74 kinds of dragonflies throughout the year.
In Shimanto City, 83 kinds of dragonflies are found so far.
Above all, we can mention that there are many populations of running water-related kind including famous diverse damselfly and himesanae rare nationwide specially as "valid fossil".
In addition, in the world's first dragonfly sanctuary "dragonfly nature park", 74 kinds are found so far and are proud of the best type density in Japan for environment of the scale area.
 We can observe gunhi of rare kind neakayoshiyamma here at summer dusk, too.
In addition, there is "dragonfly nature hall" which can meet world dragonfly.
Dragonfly kingdom
 In the dragonfly kingdom, WWF starts the site acquisition by Japan (World Wide Fund for Nature Japan Committee) as opportunity in the summer of 1985 and mainly pushes forward maintenance expansion by national trust method while meeting thinking about dragonfly and nature receives WWF.J and administration, hometown company, support from various groups.
Allied event
■Shimantogawa Hanakikou dragonfly nature park blue flag Festival
■Shimantogawa Hanakikou dragonfly nature park Water Lilies Festival