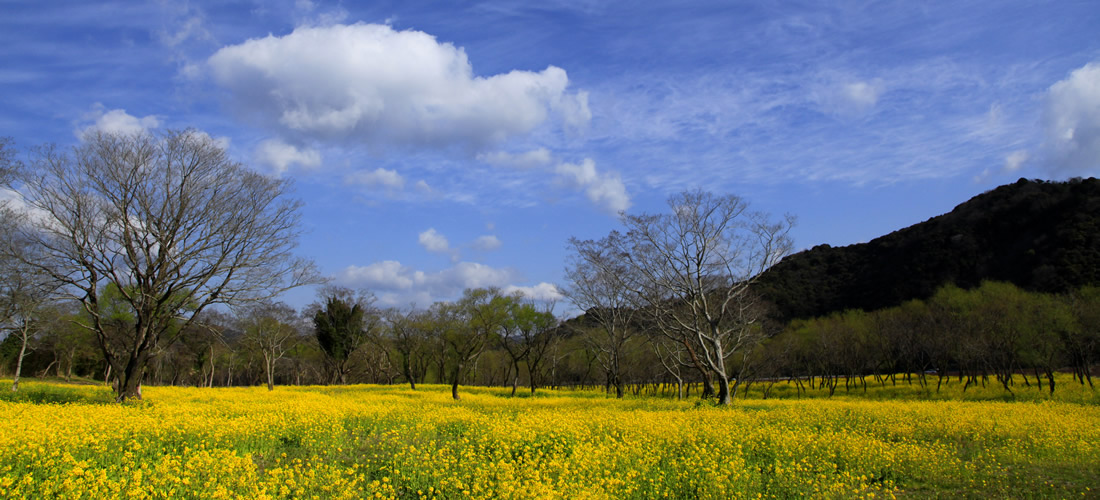 In spring warm sunlight, forest of 10 million field mustards spreads in one side along the Shimanto River.
In blooming Nyuta willow forests of field mustard, we prepare for various entertainments. In addition, on Saturday and Sunday during field mustard Festival period, product sale by area and guidance in venue are performed.
Date
We have to cancel event that we planned in March, 2020 to prevent infection spread of new coronavirus.
Holding place
Address/Nyuta, Shimanto-shi (willow forests of Shimanto River riverbed)
Is car than Access/Nakamura Station; ten minutes
There is parking lot/(about 50) ※Possible trailer bus parking (as for the figure of parking lot, please see this)→★  

Reference
Enquiry Shimanto City Tourism Association (0880) 35-4171
Photogallery