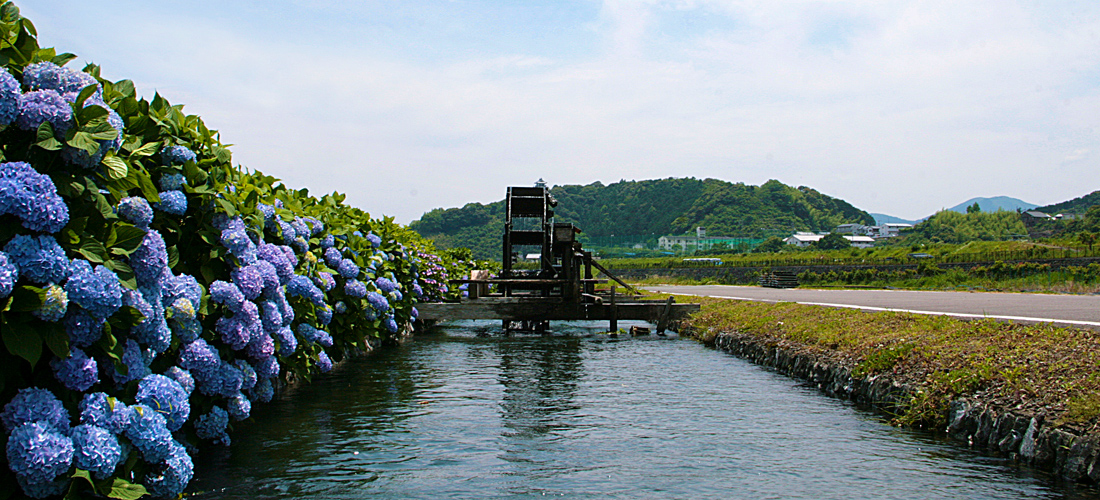 Facility information
Address/Yasunami, Shimanto-shi, Kochi
It is about ten minutes by car from Access/Nakamura Station
| Parking lot | Shop | Public telephone |
| --- | --- | --- |
| * | – | – |
WC
Man
Woman
The one for person with a physical disability
The small
The sum
yo
The sum
yo
*
2
1
–
2
–
The details
 Four village grooves prepared dam (160m in length, width 11m) of diverted water purpose into Asao of river after the branch of Shimanto River, and they were made to irrigate four villages of Akita, cheap regular, Saoka, Kotsuka.
Many waterwheels were set up to draw water for rural scenery which was quieter than this groove before in kattan cotton and rice field.
Unfortunately only several engines are disappearing now, and waterwheel installed for sightseeing is installed in waterwheel drawing water in rice field by management of local.
 In addition, park is maintained near the waterwheel and gives coloring to the scenery with hydrangea planted along the waterway.
Allied event
 We put together every year at village of cheap regular waterwheel at time when hydrangea from May through June blooms and hold "village hydrangea festival of Shimantogawa Hanakikou cheap regular waterwheel". There is history section of local product sale and waterwheel handmade demonstration and waterwheel, too and is ideal as place of area learning of child.
Hydrangea Festival of 2020 will cancel holding.
The best time to see 
 The late May and early June
Reference
Enquiry Shimanto City Tourism Association (0880) 35-4171