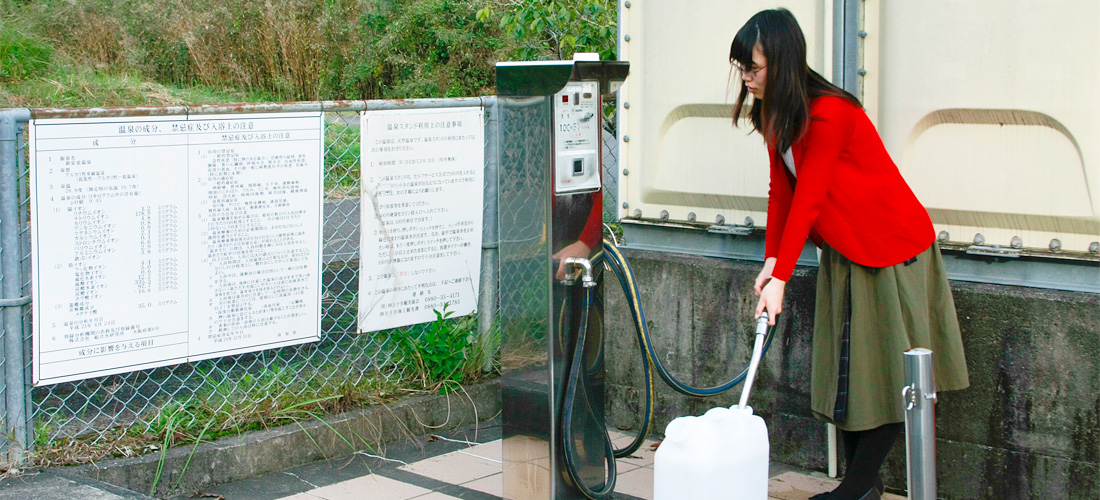 Hot spring where is got close to for a long time in Yasunami, Shimanto-shi.
This hot spring is said to be "Bijin-no-Yu", and natural humidity retention ingredient is included, and skin becomes crane crane with moisture.
We bring in home casually and can taste hot spring feeling. Please try everybody once.
The source name: Shinyasunami Onsen
Spring quality: Alkaline simple spring
Bath adaptability
General adaptability
Of neuralgia, muscular pain, arthralgia, stiff and painful shoulder of fifty years of age, exercise paralysis, joint become stiff, and shoot, and see, and sprain; is relieving fatigue, health promotion for chronicity digestive organ disease, hemorrhoids symptom, poor circulation, convalescence convalescence
Adaptability according to spring quality
Cut, burn, chronic dermatopathia, feeble child child, chronic woman's illness, high blood pressure, arteriosclerosis, menstrual disorder
Bath taboo symptom
Under disease, the pregnancy in the condition of a patient progress for anemia, the others public of tuberculosis, malignant tumor, heavy heart disease, respiratory failure, liver failure, bleeding disorders, altitude of acute disease (when there is heat in particular), activity (the early days in particular and last years)
   
The use time: Until from 9:00 a.m. to 7:00 p.m. (7 days a week)
Charge: 50 liters of 100 yen 
     ※In the case of the use, please bring polyethylene tanks.
Place: 3968-1, Yasunami, Shimanto-shi
     ※Of Yasunami Sports Park tennis court parking lot there are the hot spring stands innermost.
We classify 100 yen into 1, slit of rate.
  When the hot spring stands pay for money by self-method, hot spring of fixed quantity comes to appear from hose of the stands side.
We put 2, hose in the mouth of polyethylene tank and push start button.
  Hot spring goes out of hose when we push start button.
If 3, polyethylene tank become full, we push stop button.
  We temporarily stop when we push stop button.
  When we change to the next polyethylene tank if we stop and push start button, hot spring comes to flow.
Reference
Enquiry Shimanto City Tourism Association (0880) 35-4171