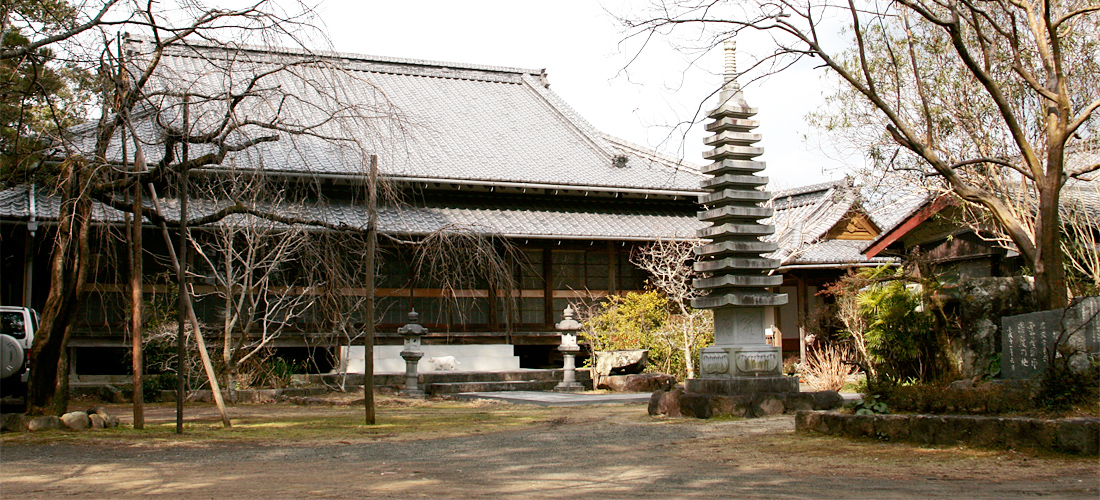 Facility information
Address/1-4-27, Uyamamotomachi, Shimanto-shi, Kochi
It is about five minutes by car from Access/Nakamura Station
The details
 Fusamoto established triangular crenel to earthen wall as difficult place in emergency for Tosa Ichijo three generations when we restored temple in temple which kaihoseikoama (we carry worth to ask) built by help of soseniwaokakukumo of Shikoku pilgrimage in the Fumikazu year (1352 through 56) of the north and south morning service charges in the astronomy year (1532 through 55) and focused militarily.
 We hold hard stone wall and comprise the main gate of a Buddhist temple of erection in the precincts in the early period of Edo era, and "monument of freedom" which is book of Taku Oe stands in corner.
 Seated figure of kaihoseikoama and kakukumo of portrait sculpture of the Muromachi era is said that is interesting, and is appointed by important cultural property of country.