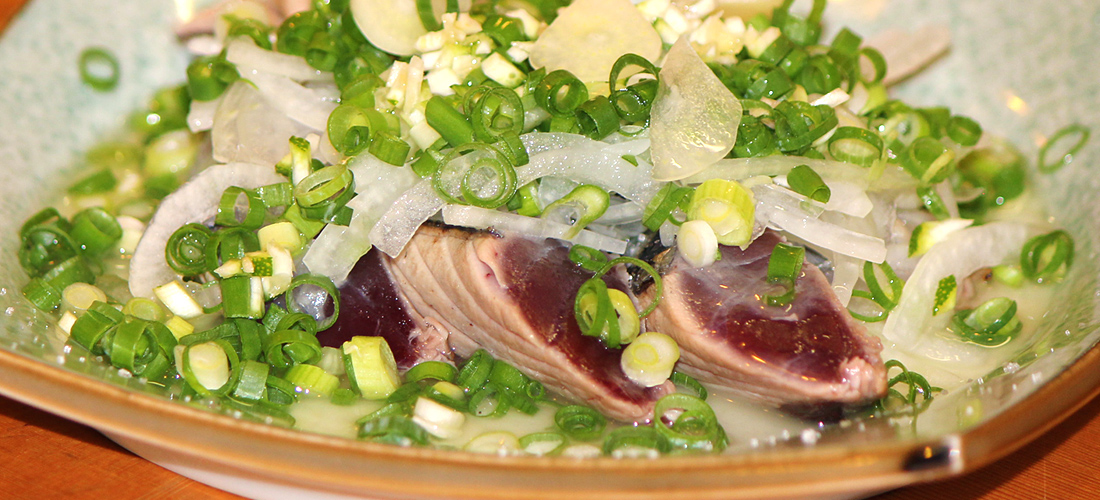 What is the first in celebrity nationwide, and float speaking of "delicious thing" of Kochi "-bashing of bonito." It is said to be Kochi unique food culture to cook where we waved salt and sauce.
 However, how to eat of "salt-bashing" is greatly different from central Kochi-shi while being same Kochi with it is Nakamura, Shimanto-shi located in southwest area.
 It is simple thing which just waves salt around Kochi-shi, but you swat with proud sauce of each which let salt and vinegar, fruit juice work, and please let taste be familiar in Nakamura mainly. How to make becomes different, individual taste each by shop.
There is firm original food culture to "salt chopped Nakamura tradition" which we cannot eat only in Nakamura, and there is history. And each shop concentrates invention and wisdom proudly for the history and provides a certain unit characteristics "salt-bashing" for each shop.
Inquiry
Nakamura-shi business and industry society telephone /(0880) 34-4333
http://www.cciweb.or.jp/nakamura/shiotataki/
Photogallery