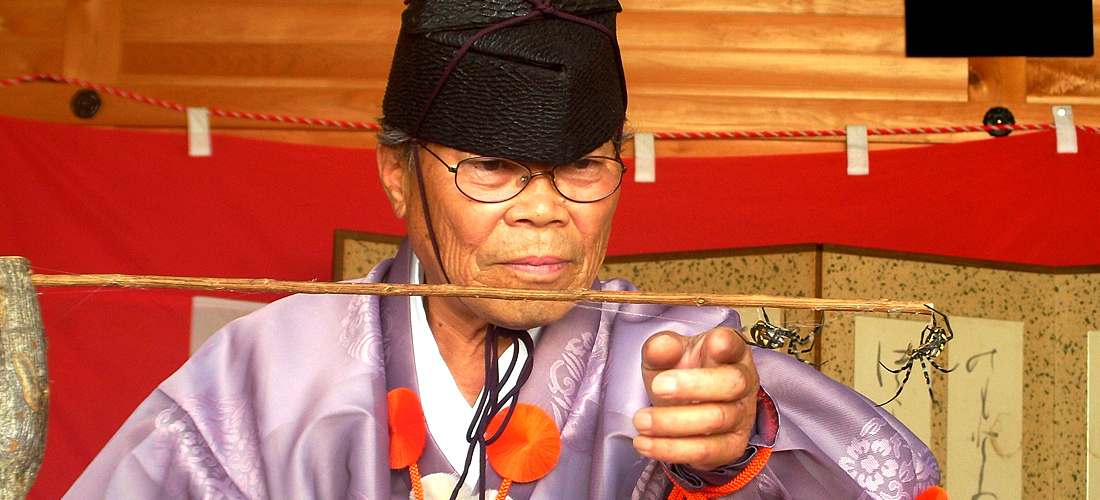 It is got close as play of summer vacation of child for a long time and holds as summer memory of children every year in the Ichijo Shinto shrine precincts in hill of the central part of the city on first Saturday of August.
It is traditional event to remain only in here Nakamura, Shimanto-shi and Kajikicho, Kagoshima in the whole country.
Date
The 70th Spider Sumo Tournament which we planned on Saturday, August 1, 2020 will cancel holding.
※The following is information of last year※
The 69th Spider Sumo Tournament Saturday, August 3, 2019
 Reception desk start (rain or shine) entrance fee is free from 9:00 a.m.
 General part: 10:00 a.m. ... (junior high student or younger in Hata area is target section. Please prepare for one spider per person.)
 Part of sightseeing: 10:30 a.m. ... (anyone can participate. Spider bringing is possible. We prepare spider for person who is not bringing to the first 20 people.)
Holding place
The Ichijo Shinto shrine precincts (as for the Ichijo Shinto shrine details this)
Address/1-3, Nakamurahonmachi, Shimanto-shi
TEL/0880-35-2436
It is five minutes by car from Access/Nakamura Station
Reference
Enquiry Shimanto City Tourism Association (0880) 35-4171
Photogallery