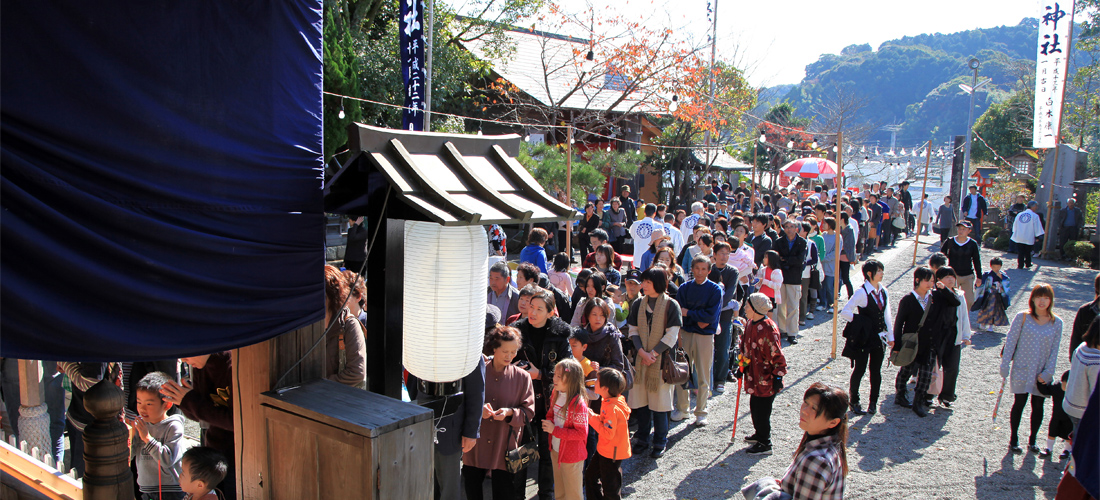 Ichijo Festival is held grandly since erection of Ichijo Shinto shrine was carried out in 1862 (Bunkyu 2), and various events are performed for three days.
Date
Thursday, November 22, 2018, 23rd Friday (holiday), 24th Saturday 
As for the itinerary of hosankoji, support event, please see this.                      Position of ... stall, please confirm this; ...
※It is the latest information!※
Koto performance of Ikuta style koto music chrysanthemum reason comfort society is in 24 days in Ichijo Shinto shrine Kagura.
Performance by student local for from 11:00 a.m. to 12:00
1:00 p.m. ...    Performance, etc. with koto and shakuhachi of Nakamura leading
The time of free pick-up bus to paradise Sakata side was changed than thing which we told beforehand. Was only the second flight, but was behind the News time under the influence of roadwork; is arrived. There is no change in the first, the third flight. We are very sorry that we cause trouble.
Thus, it is 14:00 from west Tosa the second flight → 15:40 from arrival at city hall 15:30 city hall → Thus, it is arrival at west Tosa 16:40 
※Deficit part is change  
Please see this about overall timetable.
Reference
ichi*daisaihosankaijimukyoku (Shimanto City Tourism Association) (0880) 34-1555