Shimanto, and Tosa's Ichijo Family
The Story of Little Kyoto,
We take a trip to clear stream Shimanto River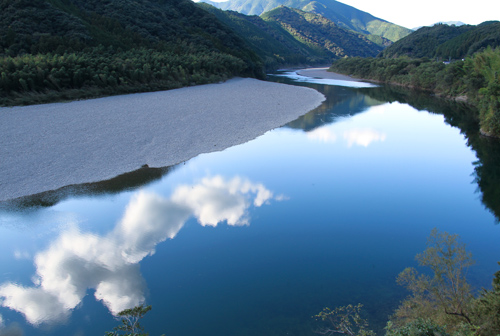 Shimanto River called "the last clear stream."
 We hang Shimanto City in the river mouth flowing into the lower valley and the Pacific from the middle basin and are located. Scenery "subsidence bridge" which represented Shimanto River was doing structure that was hard to fail at the time of flooding, and people cultivated river and wisdom to keep company with well taking a long time.
 In addition, good luck of rich river including sweetfish eel, river prawns green string lettuce and traditional fishing in a river are inherited. As for the Shimanto River, the whole basin is chosen by "cultural scenery" of Ministry of Education, Culture, Sports, Science and Technology, but that is proof of accumulation of relation with people and nature as well as beauty of scenery.
 Shimanto City which river and a person's living are very close in is "town living with river".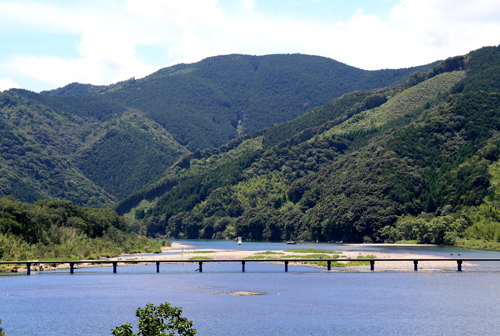 Shimanto River way of enjoying color color
 Cycling, shape and scenery put sightseeing pleasure boat and canoe experience, riversides where river is felt close together in own style leisurely in season including visiting various subsidence Bridge and take various way of enjoying.
 "Thus, the city restaurant and Roadside Station, please taste food of Shimanto clogged up delicious thing of mountain, river, the sea including good luck and salt-bashing of natural river in by all means local shop including west Tosa".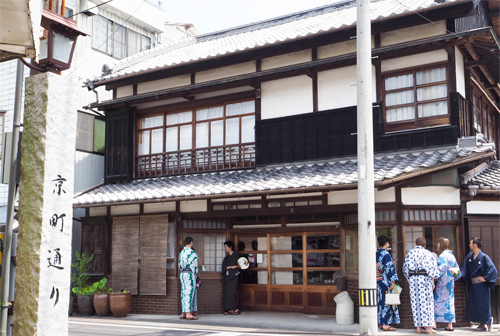 We take a trip to Little Kyoto of Tosa
 Because Prince former kampaku Ichijo Norifusa runs feudal lord oneself manor taking the opportunity of the dilapidation of Kyoto by Onin War directly, and the town of Shimanto City (old Nakamura) measures recovery, for bottoms to Nakamura of West Kochi in (1468) in 1468; did, and pointed at Kyoto and was made. In addition, it is said that rich forest resource of Shimanto River basin drains river and was used for progressing, the rebuilding of Kyoto Ichijo residence. Ichijo Family prospered afterwards for 106 years until we were driven to Bungo in (1574) in 1574 by Motochika Chosokabe. Younger brother, *ho of Kazutoyo Yamanouchi settled for the affairs of a feudal clan era, and Nakamura feudal clan of 30,000 koku was born later.
 The town of Shimanto City (old Nakamura) with such a history is called "Little Kyoto of Tosa". Building and cityscape leaving figure of former castle town do not remain, but the reluctance of leaving is felt in the place name such as grid-formed town street and Gion, Kyoumachi, Kamogawa, Higashiyama by the flooding and fire of Shimanto River, Nankai great earthquake disaster.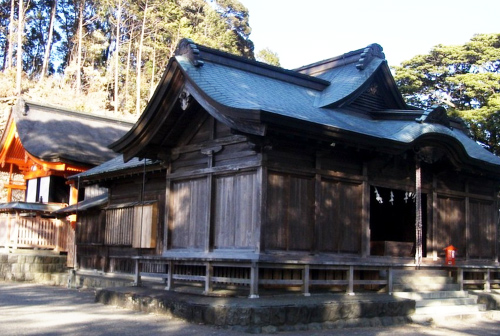 The town of Little Kyoto walk
 Important cultural property "Fuwa Hachiman shrine" of country, historic spot, cemetery related to Ichijo Family scattering in city area is thought to be including "Ichijo Shinto shrine" said to have been erected to Nakamura Imperial Palace trace.
 In addition, event, sacred rites to let you feel Little Kyoto culture "Fuba Hachiman Shrine Festival" (September) "Daimonji Okuribi(Great Bonfire Event)" (old calendar July 16) "Tosa Ichijo court noble line" (May) by season including "Ichijo Festival, sacred fire dedication line" (November) are performed.
 
Please see this about Little Kyoto of Tosa
Trip to conflict with history of the revolution period by complete history and the late Tokugawa period of town which moved forward with river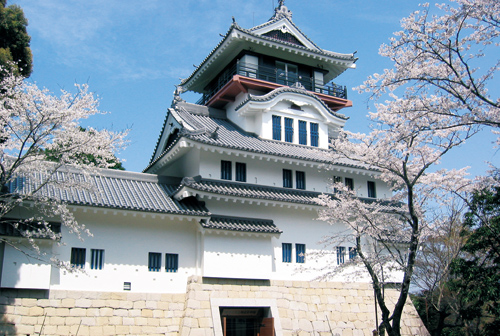 Shimanto City folk museum 
History and culture of Shimanto City have been spun by accumulation of livings that continued near Shimanto River and the branch. It reopened on February 1, 2019 so that we told everybody about figure of this "town which lived with river", and it was basic point of the succession and creation of culture of town. We distribute role of exhibition room every floor and tell about history and culture of Shimanto City at each cut end.
Of folk museum overlooking city area is famous spot for its cherry blossoms in spring, and, in the pine park, there remains reluctance of leaving of stone wall and the ex-site of castle including fieldwork in park to stand. We can take a walk through the park during folk museum closing freely.
Telephone/0880-35-4096 (as for the closed inquiry TEL 0880-34-7311)
Access/Shimanto trolley-bus hometown museum drop off walk two minutes
Address/2356, Nakamura, Shimanto-shi (30 parking lots)
Is more fun on trip of Shimanto, in niceness
Circulation tour bus
We go around Shimanto city - Sada subsidence bridge.
Bonnet bus which is convenient for walk and Accommodations.
It is free to do 1 diary rainfall for 500 yen.

For business /GW, summer vacation, winter vacation, it travels in spring vacation
Rate/500 yen (250 yen younger than primary schoolchild, infants for free)
Inquiry/Kochi southwest traffic
Telephone/0880-34-1266

Trip to Shimanto, Ashizuri area ※We are suspended to 5/31
We see the sights in Shimanto, Ashizuri area tour sightseeing bus Shimanto, ashizuri!
Please enjoy local superb view magnificent by bus and trip of history!

Inquiry/Kochi southwest traffic
Telephone/0880-34-1266

Tamahime-like safe-conduct
We distribute "safe-conduct" gaining privilege to target The Accommodations toward the staying.
One article of service in the city restaurant for example), sightseeing pleasure boat and Shimanto studies play building, rent-a-bicycle discount coupon

Inquiry/Shimanto City Tourism Association
Telephone/0880-35-4171

Tour taxi plan
Hospitality niceness plan including "subsidence bridge sightseeing course" and "Explore Little Kyoto course" rotating by taxi.
Rate/5,900 yen ...

<taxi company>
Bell car for hire telephone/0880-34-2413
Peaceful sightseeing taxi telephone/0880-34-1414
Safe car for hire telephone/0880-35-3319
It is car for hire telephone/0880-34-1313 though uncrowded
Nakamura Hire (Taxi) telephone/0880-35-2188

Rent-a-bicycle
Rent-a-bicycle which is recommended to Shimanto River walk. We return freely in each terminal.

Inquiry Shimanto City Tourism Association telephone/0880-35-4171
      Canoe building telephone/0880-52-2121 

KIMONOLOILOI
kimonoroiroi gives rental kimono of Shimanto City free. We can take a walk through dressing, the town of Little Kyoto in local drapery with kimono (or yukata) which we chose in Sightseeing Association.
Yukata rental/yukata: 3,000 yen (1st)
        Kimono: 4,500 yen (1st)

Inquiry/Shimanto City Tourism Association
Telephone/0880-35-4171

※We propose on the day of Shimanto Firework Display of August and cannot have.
I am sorry that I cause trouble.
We would appreciate your understanding beforehand.